Why EILCS - EUROJUS?
Our aim is to contribute to the public debate on Europe through topical subjects and relevant questions by:
Analysis
The Eurojus team's analytical skills are enhanced by their diverse experience and backgrounds and their ability to work both independently and collaboratively, enabling them to support researchers with their extensive knowledge and know-how.
STUDIES
Reputed for the quality of its in-depth research capacities, the Eurojus team produces comparative and legal studies covering various policy areas key to the EU's development.
ARTICLES
The Eurojus team regularly publishes investigative and analytical articles on a wide range of topical European subjects, contributing to high-level debates taking place in Brussels and across the EU.
METHODOLOGY
Structured around different themes, the Institute carries out comparative studies using its proven methodology.
The Institute promotes dialogue and understanding
By undertaking research and providing in-depth information through research papers, newsletters, news updates and other publications, the Institute seeks to facilitate collaboration across European legal & media excellence in research on Europe and to develop an interactive and participatory forum.

EILCS organises conferences, seminars and briefings on relevant EU topics. Speakers often include representatives from diplomatic missions in Brussels, the European institutions, NGOs and the corporate sector, academics and journalists.

The Institute provides policy makers, researchers, media and NGOs with a European perspective, nourishing them with essential inputs to analyse and disseminate the results of their studies.

screening Member States' rules and policies

monitoring EU policies

analysing progresses & discrepancies

providing food for thought & solutions
The Staff
Our dedicated team works to ensure...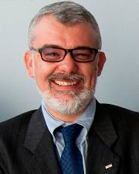 Filippo Giuffrida
Director
Graduate of the University of Genoa (Law Degree, Master in EC Law) and also studied at the University of Würzburg, the King's College of London, the City of London Polytechnic, the Europa House in Valkenburgh and the Université Libre de Bruxelles…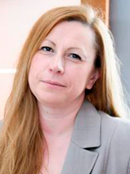 Anna Ibrisagic
Senior Partner
Anna Ibrisagic was a Member of the European Parliament from 2004 to 2014 representing the Swedish conservatives, the Moderate Party. Mrs Ibrisagic was a member of the Committee on Foreign Affairs and Security and Defence. In the European parliament Mrs Ibrisagic worked…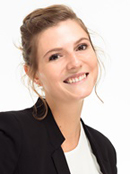 Cecilia Lazzaroni
Partner
Holds a degree in Interpretation and Translation and one in Political Science, both from the Univesity of Bologna. She continued her studies in Brussels, with a post-graduate Master in European Studies for policy advisor…

EILCS – EUROJUS recruits interns throughout the year and occasionally adds to its team. If you would like to join us as an intern or colleague, please send your CV and a covering letter.

Co-workers
Academic, Corporate, Journalists, NGOs, Officials…